2012 has been a difficult year in the
Middle East in many, painfully familiar ways: descent into civil war in Syria, political polarization and frustration in Egypt, unrepentant repression in Bahrain, war in Gaza, the U.S. Ambassador's death in Libya, stalemate and backsliding in many other countries in the region.  But it's been a great year for the Middle East Channel!   [[BREAK]]
Over the last twelve months, we have published
more than 250 essays by an impressive range of scholars, journalists and
analysts, and introduced or expanded a number of new initiatives.   Subscriptions to our outstanding Daily Brief
have almost doubled in the last year.  I
am delighted with the continuing evolution of the Middle East Channel's role as
a premiere source of informed, high-quality analysis of the region's turbulent
politics.
We aim for both breadth and depth on the
Middle East Channel.  The top two topics
on the Channel this year, unsurprisingly, were Egypt (20% of all posts) and
Syria (15%). We ran more than ten articles each on Bahrain, Jordan, Libya,
Tunisia, Yemen, and the Arab monarchies of the Gulf, along with extensive
commentary on the Israeli-Palestinian conflict and Iran.  We also published outstanding essays on
countries which don't often get attention, such as the fate
of activists in Oman, the ongoing
mobilization in Saudi
Arabia's Eastern Province, the battle
over a Turkish soap opera, and "Morocco's
Resilient Protest Movement."
We also aimed to dive deeper into particular
issues this year by commissioning multiple articles on a similar theme and then
collecting them in the free PDF "POMEPS Briefing" collections. We released a
dozen of these collections in 2012, including "Breaking Bahrain", "Kuwait's Moment of Truth", "The New Salafi Politics", "Morsi's Egypt",
"Jordan, Forever on the Brink", and "The
Arab Monarchy Debate."  We also published
an eBook, Islamists in a Changing Middle East.
We also moved into multimedia by introducing
a new series of (mostly) weekly "POMEPS Conversations" with leading Middle East scholars to the video box on the top of the
Channel's home page.   Those fifteen
minute chats have been enormously interesting (to me, anyway), with some
focusing tightly on a single political current issue and others ranging widely
across themes, regional trends, or academic debates.  The scholars who have joined me for these
conversations recently include Nathan
Brown, Greg
Gause, Wendy
Pearlman, Curt
Ryan, Jillian
Schwedler, Michael
Willis and many others.  Subscribe to
the podcast
here and don't miss a convo!
And now, since tradition demands it, a
list.  Here are the top posts on the
Middle East Channel this year, based on a highly scientific formula combining
traffic and personal taste.  It's hard to
choose, since of course all the pieces we published were my favorite, so when
in doubt I let pageviews and Facebook likes break the ties. Keep in mind that
these articles are drawn only from articles published on the Middle East
Channel, not from the huge variety of great content on the region published
directly by Foreign Policy or on other channels. 
 The Israeli
Debate on Attacking Iran is Over, by
Shai Feldman (August 20).   Foreign
Policy and the Channel ran a lot of articles about the challenges surrounding
the Iranian nuclear program this year.  
Feldman intervened at the height of the Iran war fever with this sober
and important analysis of Israel's internal debate, explaining why the Israelis
would not take advantage of the American electoral calendar to strike.   Fortunately, he turned out to be right.
Islamism and the Syrian Uprising, by Nir Rosen (March 8).  Well before anxieties over the rise of Jubhat
al-Nusra permeated Western discourse on Syria, Nir Rosen wrote this powerful
dispatch about the emerging Islamist role in the uprising.  Rosen provided important reporting at a time
when few journalists were able to get access on the ground, pointing to
uncomfortable trends which cut against then-prevailing narratives.  The Middle East Channel ran a lot of really
great analysis of the Syrian crisis this year, but Rosen's reported piece stood
out.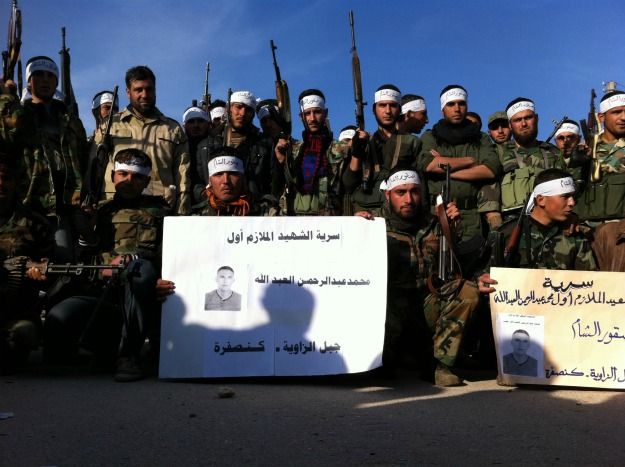 Jordan
is not about to collapse, by Nick Seeley (November 14).  Jordanian politics have been moving backward
for years, with the Palace stubbornly refusing to make significant political
concessions to a rapidly growing protest movement. (When protestors took to
downtown Amman in response to fuel price hikes, with some chanting for the
overthrow of the regime,  a flurry of
commentary suddenly saw the monarchy on the brink of collapse.  Seeley, former editor of JO Magazine and a
long-time Amman-based journalist, thought this was a bit much and explained
exactly why the monarchy was unlikely to rapidly collapse even as it failed to
address its grinding and growing problems. 
For now, he was right.
Jordan's
New Politics of Tribal Dissent",  by
Sean Yom and Wael al-Khatib (August 7) and "Identity
and Corruption in Jordan's Politics," by Curt Ryan (February 9). It was difficult to decide which of the many other
fantastic articles on Jordan to include, but these two stood out by identifying
vital developments beneath the headlines which have been reshaping the contours
of Jordan's politics. They avoided the sensationalism of impending collapse in
favor of digging deep into the real changes in Jordan's political scene.  Richly detailed and analytically
pathbreaking, these articles should be required reading for students of
Jordanian politics this year.
Yes, the Gulf monarchs are in trouble, by Christopher Davidson (November 13).  Based on his recently published book After
the Sheikhs, Davidson's article anchored our "The
Arab Monarchy Debate" collection.  As
a group, those articles underscored the limitations of monarchy as an
explanation for the patterns of protest and regime survival of the last two
years.  Whether or not his predictions
pan out, Davidson has been at the leading edge of identifying the converging
problems facing the Gulf monarchies.
Why the U.S. won't cut military aid to Egypt, by Shana Marshall (February 29). At a time when many policy analysts were
calling on the Obama administration to use its military aid to Egypt as
leverage over its military leaders,
Marshall pointed out exactly why it wouldn't likely happen:  most of the money involved went not to
Egyptian generals but to American corporations.   This detailed explanation of the unglamorous
realities of such aid programs should have put into sharp perspective the easy
talk of leveraging aid.
The Libyan Rorschach, by Sean Kane; "Militia
politics in Libya's elections" by Jacob Mundy; and "Libya's
volunteer peacekeepers" by William Lawrence. 
After the horrible death of Ambassador
Christopher Stevens, "Benghazi" became the most important place and issue in
the entire Middle East for certain American political trends.   But what happened on that dreadful day only
revealed a small part of the story of post-Qaddafi Libya.  A country being rebuilt from a virtual tabula rasa, full of contradicitons and aspirations, deserves far more careful attention than the politicized glances which it usually receives.  The Middle East Channel has remained committed to offering ongoing coverage of the new Libya, and these three articles struck us as among the best surveys published this year. 
The
Egyptian Republic of Retired Generals, by Zeinab Abul Magd (May 8).   The real interests and intentions of the
leaders of Egypt's military dominated Egyptian political debate for over a
year.   Abu Magd's post offered a full,
rich account of the economic interests and social place of Egyptian officers
and how they might conceive of their place in a post-SCAF Egypt.  Her essay nicely complements two outstanding
essays by Robert Springborg also published this year:  "Egypt's
Cobra and Mongoose" and"Egypt's
cobra and mongoose become lion and lamb".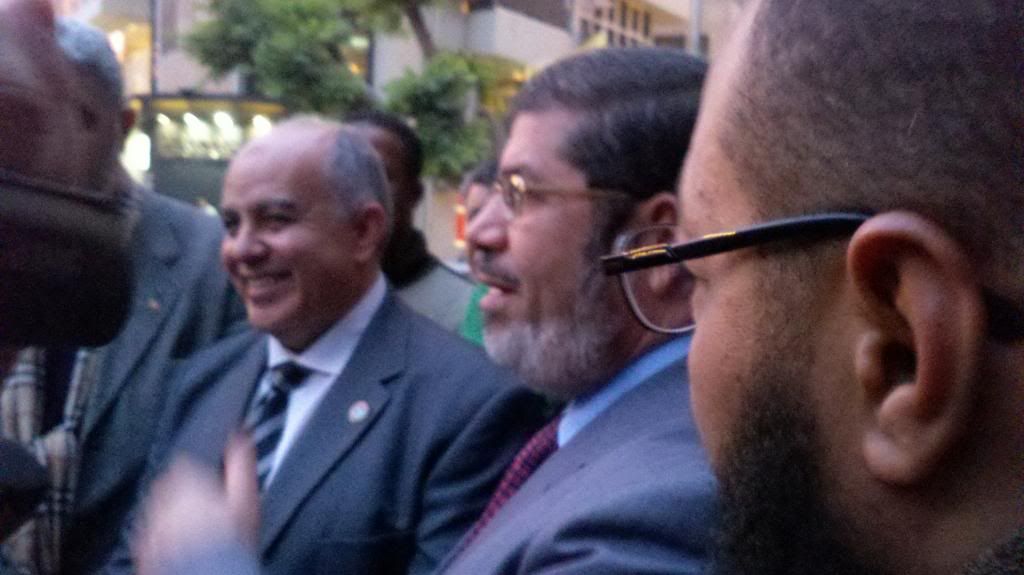 Rethinking
the Muslim Brotherhood and Old
Habits Die Hard, by Khalil el-Anani. 
The intentions and the nature of Egypt's Muslim Brotherhood have become
an all-consuming question for many Egyptians and analysts over the last
year.  Anani, who has been studying the
Brotherhood intensely for over a decade, offers some of the best perspective on
the internal battles and ideological debates inside Egypt's Muslim
Brotherhood.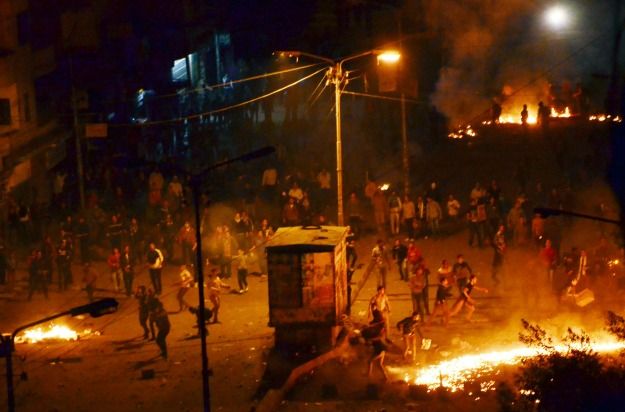 Monopolizing
power in Egypt and Morsi's
Majoritarian Mindset by Michael Wahid Hanna.  These two essays struck me and our readers as
particularly incisive accounts of the deeper problems with Egypt's transition,
laying bare some of the significant problems with the Muslim Brotherhood's
majoritarian approach to democratic rule. 
Among the many other superb essays on Egypt (more than 20% of the total,
remember), I would also recommend  "Contesting
Egypt's Future" by Elijah Zarwan; "Cairo's
Judicial Coup" and "Egypt's
State Constitutes Itself" by Nathan Brown; "Can
Egypt Unite?" by Daniel Brumberg;  "The
battle for al-Azhar" and "A
better Egyptian constitution" by H.A. Hellyer.
Building
a Yemeni State at the Loss of a Nation by Silvana Toska (October 28).  Of the many articles published by the Middle
East Channel on Yemen this year, Toska's stood out for its panoramic view of
the emerging Yemeni state and nation.   I
also quite liked Madeleine Wells "Yemen's
Houthi Movement and the Revolution" for its in-depth, on the ground look at
a little understood part of that emerging political landscape.  
Calvinball
in Cairo by Marc Lynch.   I didn't plan on including any of my own
articles in this list — and might have preferred this one on the fizzling of Muslim protests against the YouTube video – , but if rules are going to be broken then Calvinball is
the time and place for it!   Calvinball
was by far the most read article on the Channel in 2012, I'm happy to say, and remained
relevant all the way up to the end of the year.  The absence of fixed rules plagued Egypt's
political transition, driving uncertainty and fear while too often rendering Cairo's
political game absurd.   
Why Won't Saudi Arabia Write Down its Laws? By Nathan Brown (January 23).  I have no idea why this seemingly obscure
topic proved so irresistable, but Brown's essay on the Saudi legal system remained among the highest pageviews of any article over the course of the entire
year.  Go figure. 
Thanks to everyone – authors, readers,
tweeters and retweeters, FP editors, Kanye West and all the rest – for contributing to
another great year for the Middle East Channel. 
We're looking forward to another great year in 2013!
—
Marc Lynch and Mary Casey